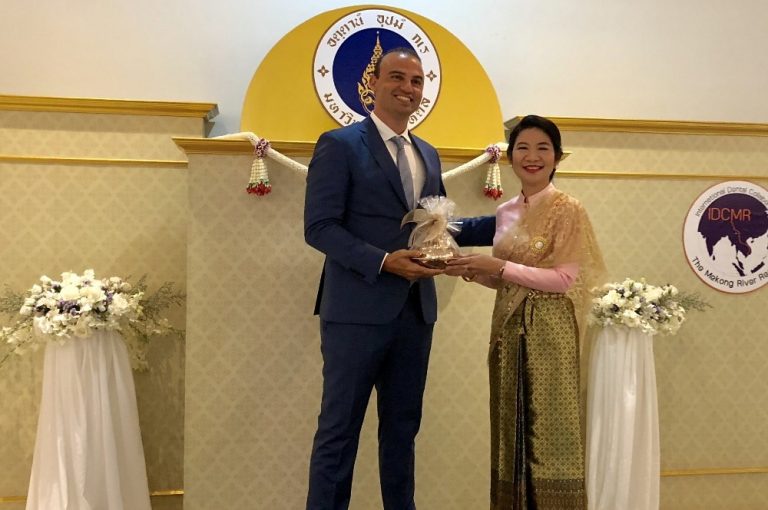 One of the deep-rooted universities of Bangkok and Thailand, Mahidol University invited Çağdaş Kışlaoğlu, dentist and prosthesis expert, from Turkey to make a speech about Digital Aesthetics Dentistry because of 50th year anniversary and opening of the digital dentistry department. 30 Deans of Dentistry Faculty from 30 countries of the world also participated in the opening.
Bangkok – Thailand Princess Sirindhor was also one of the most important people who attended in the ceremony. Receiving participation of 2000 people in total, the education was quite colorful and vivid.
Çağdaş Kışlaoğlu shared the methods he applied in dentistry, mechanism of the system and its advantages with all the participants.
Kışlaoğlu stated "In the CAD-CAM technology, the teeth prepared by the dentist are measured by taking photo (digital) with a camera connected to the PC, which is different from the traditional methods. Porcelain restorations are prepared based on the images obtained and the drawing prepared in the computer so as to be in the most appropriate shape for the mouth of the patients. The restorations are obtained from the porcelain blocks with the help of "lathe machine" in the system within a few minutes. By this way, we obtain the aesthetics restorations that are closest to the natural tooth and have a perfect harmony of edges within a short time period. After finishing the polishing procedures, the restorations are affixed to the teeth."
Informing the participants with the point we have reached in the digital dentistry and his applications of aesthetic dentistry, Kışlaoğlu came back to Turkey with the honorary prize he received.