Masters Club Advanced Course
August 1 @ 8:30 am

-

August 3 @ 8:00 pm

€2000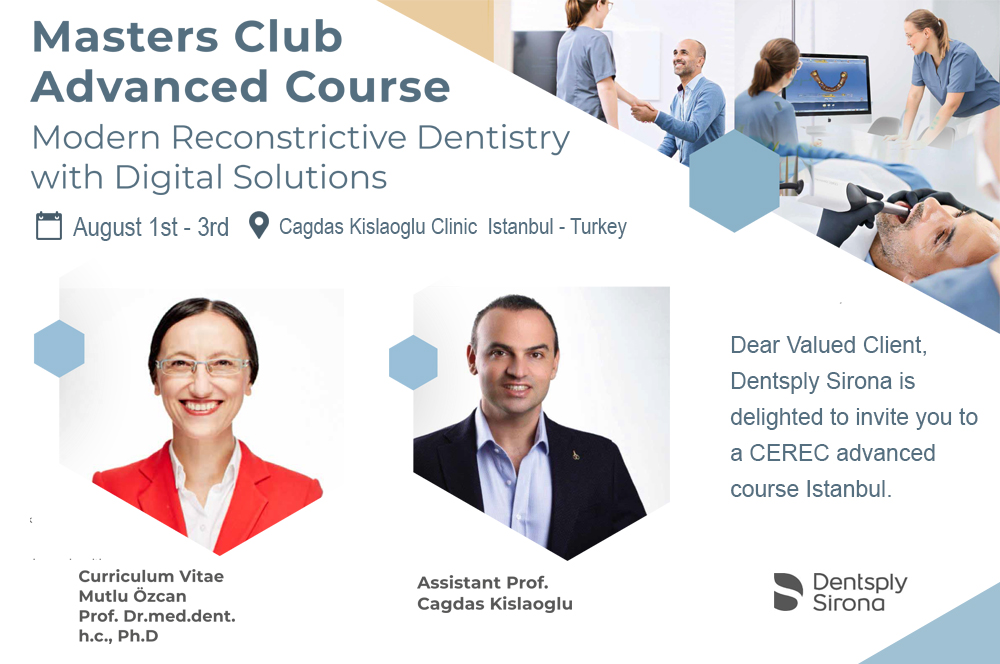 Modern Reconstrictive Dentistry with Digital Solutions
Speakers: Assistant Prof. Cagdas Kislaoglu, Prof Dr. Mutlu Özcan
Topics: Live Digital Smart Smile Design with Veneers. A three-day course that will involve lectures, workshops, and a live patient anterior case. This will cover every step from tooth.
Description
Speakers
Program
Recommended hotels
🌟 Contact Us
The future of dentistry is digital.
For dentists the end goal will always be the same but the medhod of getting there will alter completely. Whilst changing is never easy and the tendency to defend the old way of doing things remains powerful, dentist who are open and receptive to new methods will adapt faster and take advantage of this new digital trend.
Topics that will be covered in the two-day training:
– Participants will see how to fabricate beautiful monolithic anterior CAD/CAM restorations based on virtual 3D facially guided project with natural shapes and texture.
– Participants will learn how to do the Digital Smile Design with tablets ir Ipads.
– Participants will learn about smart phone photography and video protocols needed to design the smile and learn about new age laboratory communications.